2020's 15 Best Tech Stocks to Buy for Any Portfolio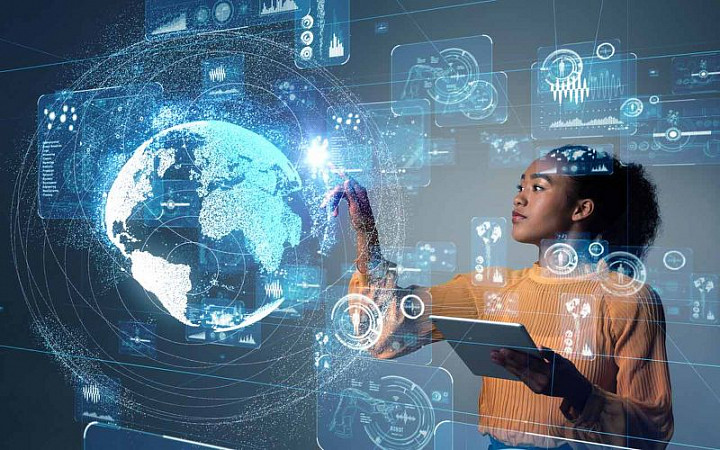 Tech stocks have been the star of the market through the first two decades of the 21st century. Expect that to continue into the third.
That said, the ways investors can play the technology sector have evolved over the years.
Once upon a time, tech stocks mostly seemed like speculative picks - high reward but equally high risk. However, technology's growing influence across all aspects of society, as well as the maturation of dozens of companies, has widened the field. Now, you can tap technology for consistent blue-chip growth, and in some cases, even for reliable dividends with decent yields.
The following are the 15 best tech stocks to buy for 2020, with options for several portfolio needs. Each stock is categorized as an income winner, an established grower or a great speculation. Income winners have a nice track record of making (and raising) payouts, established growers boast leadership positions and profits, and great speculations are either developing a new market or have a clear opportunity to disrupt entrenched leaders.
Market value: $2.0 billion
Dividend yield: N/A
Alarm.com Holdings (ALRM, $42.04) provides alarm and other home-security services via the internet. You may not have heard of it because it operates through re-sellers, who handle calls from its app.
The company was founded in 2000 as a spinoff of business intelligence firm MicroStrategy (MSTR). After being acquired by venture capital in 2009, it went public under the current name in 2015. Alarm.com's services integrate with voice interfaces such as Amazon.com's (AMZN) Alexa, Alphabet's (GOOGL) Google Home and Apple's (AAPL) Apple TV. The company currently boasts more than 6 million subscribers.
The stock ran hot for roughly four years following its IPO, but a cautious outlook in May - prompted in part by tariffs on Chinese goods - sent investors scattering. Management sees the trade war as one of its biggest risks, given that alarm monitoring systems are made in China. ALRM shares have dropped by more than 40% since then, bringing them to a 19% decline year-to-date.
Despite this, Alarm.com's revenues have continued to grow, and its most recent quarter included a 35-cent-per-share profit - up from a 16-cent loss in the year-ago period. Better still, the company upgraded its initial full-year outlook and now believes sales growth will be in the double digits.
Looking to the year ahead: The seven analysts that have put out research notes on ALRM over the past three months are mostly bullish, with five Buys and two Holds, as well as a consensus price target of $64.14, implying a gain of more than 50% over the next 12 months or so. Among those who have ALRM among tech stocks to like in 2020 is First Analysis' Howard Smith, who upgraded shares to Strong Buy in October. He sees shares hitting $75 in 2020 and believes this dip is an "opportune time" to take a stake.
More